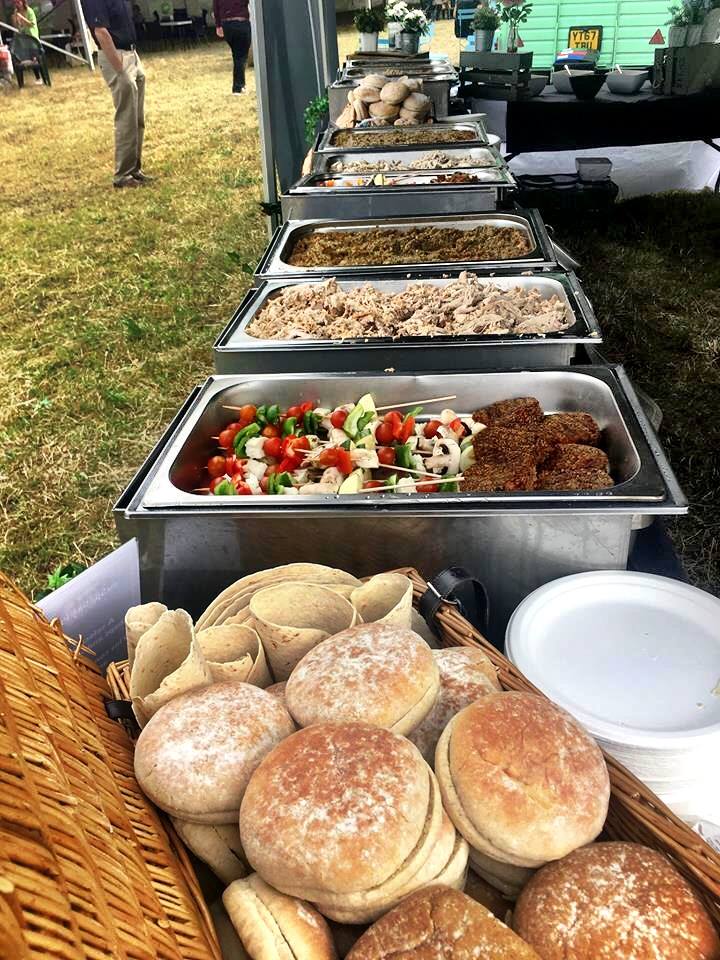 Preston has its origins as a small market town that grew out of an even smaller village. The history of the town dates back at least to the 12th century. The town played a role in many important events in British history, including being the site of a battle during the Civil War. The population of the area increased dramatically in the nineteenth and twentieth centuries until the town became what it is today. As hog roast Preston caterers we are very much a part of the local community and we are proud to provide catering services to the people of the local area.
There are many reasons that you may want to hire a catering service. Whenever you need to feed a lot of people at one time it is usually an economical and stress-free option to delegate the task to a professional and experienced catering service. When you are thinking about what sort of service to use you should take into account several things. First, what sort of event are you hosting? How many people will be in attendance? What sort of food do you and your guests like to eat? And perhaps most importantly, what sort of catering service will add to the overall atmosphere of your event?
Lots of caterers can provide canapes, restaurant-style meals, and desserts, but our Hog Roast Preston catering service can offer so much more than that. A traditional hog roast is so much more than just food; it is almost a theatrical event. Our modern hog roasting machines are CE certified, safe, and hygienic, but they are also a highly entertaining and unique way of cooking food. Rather than serving up meat in boring catering trays, kept warm by placing the tray in hot water, we can serve the meat hot, fresh, and juicy, right off the bone. We can do this because we roast the whole pig or lamb fresh to order for your event and then we carve the meat right onto your plate. There is nothing more totally delicious than truly succulent and piping hot meat served with fresh salad as an accompaniment. Your guests will love watching the meat cooking as they enter your venue and the smell of cooking meat will make everyone hungry for the main course.
Our machines are so versatile that we can set them up and cook anywhere that you want us to. Most of our customers like us to set up the hog roast machine in the dining area so that their guests can see and smell the meat cooking. Our machines run on gas so we can cook outside or inside without the need for an electrical connection. When you choose our hog roast hire Preston team to cater your event, we will work with you to ensure that the menu is exactly what you want. We can cater for any sort of event, no matter how big or how small the guest list. As well as the main course of succulently roasted pork or lamb, you can choose from our selection of fresh salads for the salad bar. Our salad selection includes traditional and more exotic options including: potato salads, coleslaw, pasta salads, and rice, couscous, and bean-based salads. Your guests will have a range of options to choose from and every one of our salads perfectly complements our roast meat dishes.
Whether you are hosting a wedding, a corporate picnic, or a birthday party, your guests are bound to expect dessert. Luckily, we have a range of delicious and tempting desserts to choose from. Our exotic fruit tartlets are sweet and satisfying; the chocolate profiteroles served with fresh cream are a real treat; and our fruit salad served with delicious cheesecake is always a favourite. If you want something a little extra-special for your party, we can also arrange to have a fountain of melted chocolate delivered to your event. We can serve raspberries, marshmallows, strawberries, or profiteroles for your guests to dip in the chocolate fountain. Of course, if you are planning a wedding you will also want to serve your wedding cake to your guests; when you contact us to book your event we can make arrangements to display and serve your wedding cake.
"Our machines are so versatile that we can set them up and cook anywhere that you want us to."
For large events with a lot of guests it is a good idea to hire a professional catering service. For smaller events, or for a more economical option, we offer a hog roast hire Preston service where you can rent out one of our specialised hog roasting machines. We will provide you with a full bottle of gas and full instructions on how to use the machine. You can either source your own fresh meat, or we can provide a seasoned hog or lamb along with the machine when you hire it. The rental option is great for experienced chefs and for people who enjoy cooking. We can even rent our machines to bars and restaurants. Many restaurant and pub owners find that a hog roast event can draw in new customers because of the novelty that the hog roasting machine provides. The sight of a whole pig or lamb cooking over an open flame is a talking point and can help your bar or restaurant to stand out from the crowd. Whatever sort of event you are planning, whether you are looking to hire a machine or you want full-service catering, contact us today and we can help to plan the perfect occasion.
When it comes to sleeping giants, you could say that Preston really is one of the best examples that there is in the UK in more ways than one. Preston may only have recently been given city status but it has always been a pivotal location in the UK and in particular in the north west. Its geographical location makes it one of the hubs of the country and a key area in travel across the country. Indeed most people wanting to get to the south from Scotland or to the sandy beaches of the north west coast will be familiar with the sights and sounds of Preston railway station, still very much a wonderful example of a train station as they all used to be with wonderful architecture that seems trapped in time.
If you live in the Preston area and have been mulling over what to do food wise for your next event, a hog roast could be the perfect solution that meets all your needs. If you like good quality local meat professionally cooked then it's probably the only real option out there.