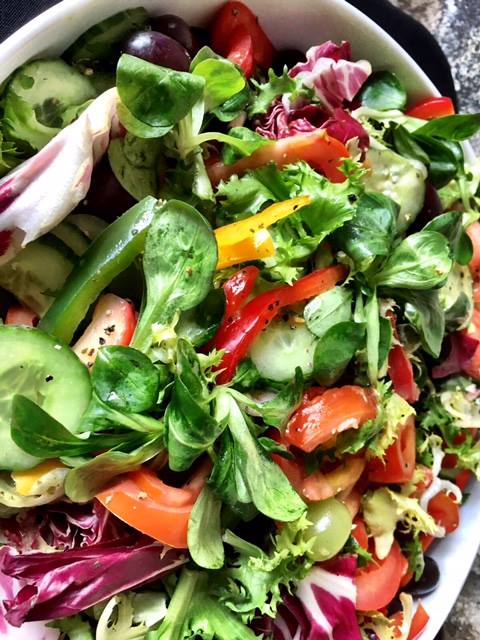 The UK is something of a mystery to many people, not least to those who actually live in this great nation, for it seems to be that there are hardly any other countries that offer the rich diversity of people and geography that you tend to find right here. It is something of wonderfully confusing place that you can find snow capped hills and mountains in one part, yet almost Mediterranean like beaches in another. If nothing else it makes the UK a pretty interesting place to say the least. And then, when you look on an even smaller scale, you tend to find diversity with each region or county, so you can go from rolling hills and miles of moors to the bustling metropolis of a busy city all within a reasonably short distance. It is quite something and it makes the UK a real treasure in that respect. One of the counties that this diversity is most apparent in is Yorkshire, where barren landscapes, tremendously beautiful countryside and city life live hand in hand. The UK boring? Absolutely not.
Yorkshire is a wonderfully British county, with a rich heritage and a style all of its own. Whilst the southern counties may have some of the stereotypically British 'biscuit tin' quaintness with the perfect villages and old churches, Yorkshire is more than capable of mixing this with rugged and glorious beauty, and in that respect it is a unique quite wonderful location where many people live and work hard. It is no surprise that Yorkshire has been used for many TV and film locations, such is its incredibly photogenic qualities. As for the richness of the Yorkshire accent, even this has been made famous on an international scale with such films as American Werewolf in London showing a darkly comical side to the people of Yorkshire. You may recall that the pub in that wonderful film was rather gruesomely named The Slaughtered Lamb, but we believe a more appropriate name would have been The Roasted Hog, because it seems that a hog roast in Yorkshire is fast becoming one of the most popular ways to cater for a large party of people with great quality food.
Okay so it might not be about to overtake roast beef and Yorkshire puddings as one of the county's favourite meals, but it is safe to say that when it comes to event catering in these parts, hog roast is definitely making something of a name for itself, and rightly so. The hog roast Yorkshire trend is something that is really catching on in across the region, whether in the more rural parts or in the city.
So why should this feast be such a fast growing success story? Well, to claim that it has been fast would be a little bit of an overstatement. Hog roast is not a new dish at all, in fact it is a feast that has been helping fill the bellies of people in this region and indeed in regions across the UK for centuries! No, the hog roast is quite an old feast indeed and dates back to medieval times. In fact the basics of roasting a pig are still very much intact, the rotating meat, the fire and of course the remarkable taste are all present and plentiful, though it has to be said that equipment has certainly moved on somewhat. The hog roast spit and fire of old really has undergone something of a transformation. The hog roast machines are a quite splendid looking replacement that give the caterers in charge of the hog roast cooking process total control over every aspect of the pig roasting process. These really are quite splendid pieces of equipment that offer the caterer true versatility in every aspect of the cooking process. There are some very useful features such as dual cooking levels, dual cooking controls, barbecue attachments and even gastronomes for heating up gravy and sauces. It is all a far cry from the traditional methods but it all ensures a fantastic presentation of the meat and an even better tasting meat.
"For great catering with unforgettable taste, it simply has to be hog roast."
If you have ever been lucky enough to have been invited to a hog roast in Yorkshire then you will understand just why people wax so lyrical about the incredible flavours and remarkable aromas that you get from this most traditional of dishes, but if you are yet to experience this great feast for yourself then you really should make an effort to attend one of these quite superb events as it will allow to sample some of the very best catering food that there is available. Hog roast represents some of the very best catering cooking that can be experienced, and when compared to many other forms of catering then there really is little or no competition, it is that good. The whole hog roasting process may look like simplicity in itself, but that would only be half the story. It is actually a long and painstaking effort to produce a quality hog roast and it all starts off in Yorkshire! The very best hog roast is not a meal that uses a standard pig from some anonymous supplier elsewhere in the UK but a locally reared pig from a respected supplier of good quality meat. The pig is carefully chosen not simply by size but also by checking that it has a good layer of fat. This is important as it will help prevent the tasty hog roast meat from drying out during the long six hour cooking process. Six hours may seem excessive but it gives the meat just the perfect amount of time to absorb and retain all the flavour it can and allow the crackling to cook to total perfection. It really is a meal that requires hard work and concentration but is ultimately one of the most rewarding catering meals in Yorkshire and indeed across the nation.